Introduction to BDSM
BDSM, a term that encapsulates Bondage and Discipline (BD), Dominance and Submission (DS), and Sadomasochism (SM), stands as a multifaceted lifestyle and form of consensual interpersonal interaction. Far from being a mere sexual inclination, BDSM encompasses a broad spectrum of activities, interpersonal dynamics, and subcultures, each with its unique practices, norms, and values.
The Misconceptions of BDSM
One of the most critical aspects of understanding BDSM is dispelling the common misconceptions. Contrary to popular belief, BDSM is not inherently abusive or degrading. In reality, it is founded on mutual respect, consent, and safe practices. The community places an immense emphasis on explicit consent and open communication, making it a safe space for exploring personal boundaries and desires.
The Pillars of BDSM: Consent, Communication, and Safety
Consent
Consent is the cornerstone of BDSM practices. It differentiates BDSM from non-consensual acts. In the BDSM community, consent is always explicit, informed, and can be revoked at any time, making every act a fully consensual experience.
Communication
Open and honest communication is paramount in BDSM. It involves discussing boundaries, safe words, likes, and dislikes. This level of communication builds trust and ensures that all parties feel comfortable and respected.
Safety
Safety is a primary concern in BDSM. This includes physical safety, such as using safe equipment and understanding each other's physical limits, and emotional safety, ensuring that all activities are mentally and emotionally manageable for everyone involved.
The Diverse Practices within BDSM
BDSM is not a monolithic culture but a diverse array of practices and dynamics. This diversity includes but is not limited to:
Bondage and Discipline: Involves physical restraint and the use of various implements to create a power dynamic.
Dominance and Submission: Focuses on a power exchange where one person assumes a dominant role, and another takes on a submissive role.
Sadomasochism: Involves giving or receiving pain, which can be both physical and psychological, as part of a consensual power dynamic.
The Psychological Aspect of BDSM
The psychological aspect of BDSM is as significant as the physical. It provides a space for individuals to explore aspects of their personality and sexuality in a safe, consensual environment. For many, BDSM is a form of emotional release, self-expression, and even personal growth.
BDSM and Society
Historically, BDSM was seen as taboo and often misunderstood by mainstream society. However, perceptions have been gradually changing, with more people becoming aware and accepting of BDSM as a legitimate and healthy expression of sexuality and power dynamics.
Finding Community in BDSM
BDSM communities are welcoming and diverse, offering a safe space for people to learn, explore, and connect with others who share similar interests. These communities often organise events, workshops, and social gatherings, fostering a sense of belonging and shared understanding.
Safety and Legal Considerations
While exploring BDSM, it's crucial to be aware of the legal implications and ensure that all activities are lawful and consensual. It's also essential to educate oneself on safe practices to prevent physical or emotional harm.
Conclusion: BDSM as a Journey of Exploration
BDSM is a complex and multifaceted world that offers a unique journey of exploration for those who choose to delve into it. It's about discovering and respecting one's boundaries, desires, and limits in a consensual, safe, and mutually respectful environment.
Sensory London: Crafting Elegance in BDSM
At Sensory London, we understand the nuanced and sophisticated world of BDSM. As an ultra-premium brand, we restore antiques and transform them into exquisite handcrafted BDSM furniture masterpieces. Our creations are not just functional; they are works of art, embodying the elegance, strength, and beauty of the BDSM culture. Catering to an ultra-wealthy clientele, Sensory London offers bespoke pieces that are as unique as your desires. Discover how our masterpieces can enhance your exploration of BDSM and add an unparalleled level of luxury and style to your experience.
---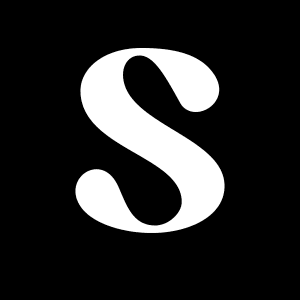 Sensory London stands as a bastion of creativity and sustainability in an age overrun with ephemeral and impersonal products. Our ethos is rooted in the belief that true craftsmanship involves not just creation, but transformation. We take pride in our unique approach to BDSM furniture, elevating it to a form of artistry that intertwines the past with the present. Each antique we choose holds a history, a narrative woven into its very fabric. We honor these stories, imbuing them with a renewed purpose and vigor, transforming them into masterpieces that cater to the discerning tastes of those who seek more than just utility in their furniture.
Our creations are not just items; they are experiences. They invite users to embark on a journey that transcends the physical, exploring boundaries, building trust, and awakening senses. In a world that often forgets the value of touch, connection, and history, Sensory London stands as a reminder of the depth and richness that these elements can bring to our lives. Each piece we craft is a testament to our commitment to excellence, sustainability, and the unparalleled thrill of discovery. Join us in our quest to not just fill spaces, but to fill lives with meaning, one exceptional, handcrafted piece at a time.
Author posts