Nothing sets the mood for a night of fun more than an amazing sex playlist, oh and maybe candles, a little assortment of sex toys and a bottle of sex lube!
We all find different types of music sex, so we've put together a list of our favourite sex playlists by music genre. Enjoy!
Top Hip Hop, R&B, Neo Soul & Soul Sex Playlists
We've curated some of our favourite hip hop, r&b and soul playlists. Here you'll find everything from 90s r&b to modern bedroom hip hop hits to shake your ass & ride a dick to!
Birthday Sex
Slow Jams / R&B
90's Slow Jams & 90s R&B
Top Rock Sex Playlists
Here are some of our top rock playlists to have sex to! You'll find over over 100 great rock sex track to rock the bed to.
Rock Sex Playlist
Rock The Bed
Not An Emo Sex Playlist
Top Classical Sex Playlists
Classic Music for Sex
Classical Music For Sex
Top Pop Sex Playlists
Looking for the perfect playlist of pop & chill songs to have sex to? We've put together a list of our top pop sex playlist.
The Doing It Playlist
The Sex Playlist – Chill, R&B, Pop & Dance
Dream Pop for High & Sex
Top House & Dance Sex Playlists
Once you've had sex to house & dance music you just really can't go back. Usually accompanied by great lighting & 'party accessories' house & dance sex playlist are perfect for a night full of pure hedonism. Orgasm magic!
Music For Sex
Hot Sex Playlist
Sex & Chill – Sensual Love Playlist
Drugs and Sex – Tech House
Ibiza Lounge Music – Deep House & Summer Chill
Top Reggae Sex Playlists
Reggae sex playlist can be the perfect soundtrack to a steamy and memorable night with your partner.
We have picked so of our Top Reggae Lovers Rock playlist for you to spice up the bedroom with:
Reggae / Lovers Rock
90s Reggae Lovers Rock
Dancehall Sex Playlist
Creator: Yohniki
Platform: Spotify
Number of Songs: 119
Number of Likes: 107
Spotify Playlist Link: https://open.spotify.com/playlist/1UbjmS4JGBzmJ31BXI7iGY?si=19cf70187c2d488a
---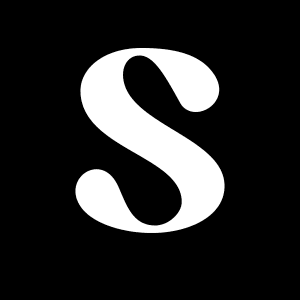 Sensory London stands as a bastion of creativity and sustainability in an age overrun with ephemeral and impersonal products. Our ethos is rooted in the belief that true craftsmanship involves not just creation, but transformation. We take pride in our unique approach to BDSM furniture, elevating it to a form of artistry that intertwines the past with the present. Each antique we choose holds a history, a narrative woven into its very fabric. We honor these stories, imbuing them with a renewed purpose and vigor, transforming them into masterpieces that cater to the discerning tastes of those who seek more than just utility in their furniture.
Our creations are not just items; they are experiences. They invite users to embark on a journey that transcends the physical, exploring boundaries, building trust, and awakening senses. In a world that often forgets the value of touch, connection, and history, Sensory London stands as a reminder of the depth and richness that these elements can bring to our lives. Each piece we craft is a testament to our commitment to excellence, sustainability, and the unparalleled thrill of discovery. Join us in our quest to not just fill spaces, but to fill lives with meaning, one exceptional, handcrafted piece at a time.
Author posts