In the ever-evolving world of human sexuality, terms like BDSM, fetish, and kink are often used interchangeably, yet they signify distinctly different practices and preferences. This article aims to demystify these concepts, providing a clear, entertaining, and informative exploration into each realm. By understanding these differences, we empower ourselves with knowledge and open doors to a world where sexual expression is as diverse as it is fascinating.
What is BDSM?
The Basics of BDSM
BDSM is an acronym that stands for Bondage and Discipline (BD), Dominance and Submission (DS), and Sadomasochism (SM). It encompasses a wide range of practices involving power exchange, role-playing, restraint, and often, but not always, pain play.
The Role of Consent
A cornerstone of BDSM is informed and enthusiastic consent. This practice is not about coercion but about the thrilling exchange of power within agreed boundaries.
The Misconceptions
BDSM is often misunderstood as abusive. However, when practiced responsibly, it's a form of intense, intimate play between consenting adults, built on trust and mutual respect.
What is a Fetish?
Defining Fetish
A fetish is a sexual attraction to objects, body parts, or situations not conventionally viewed as being sexual in nature. It can range from an attraction to materials like leather or latex to parts of the body, like feet.
Fetish vs. Preference
The key to understanding a fetish lies in its intensity. While preferences are mild and flexible, fetishes are often seen as a necessary component for sexual satisfaction.
The Psychology Behind Fetishes
Fetishes can be deeply ingrained in a person's psyche and are thought to be formed through early experiences and exposure. They are a normal part of human sexuality.
What is Kink?
Exploring Kink
Kink refers broadly to unconventional sexual preferences or behaviors. It's an umbrella term that encompasses BDSM, fetishes, and more.
Kink as Self-Expression
Kink is about exploring sexuality beyond the conventional. It's a form of self-expression that allows individuals to explore fantasies, desires, and identities in a safe, consensual environment.
The Diversity of Kink
Kinks can range from role-playing and bondage to sensory play. They are as diverse as the individuals who practice them and are an important part of sexual diversity.
BDSM, Fetish, and Kink in Relationships
Communication and Consent
For all three - BDSM, fetish, and kink - open communication and consent are paramount. Discussing boundaries and desires openly can lead to fulfilling and respectful sexual experiences.
The Role of Trust
Trust is the foundation of any BDSM, fetish, or kinky relationship. It creates a safe space for exploration and deepens the connection between partners.
The Legal and Social Perspectives
Legal Considerations
While the legality of BDSM, fetish, and kink practices varies globally, the key legal principle revolves around consent. It's important to be aware of and adhere to the laws in your region.
Societal Attitudes
Society's view of BDSM, fetish, and kink is gradually becoming more accepting. However, stigma and misconceptions still exist, highlighting the importance of education and open discussion.
Conclusion
BDSM, fetish, and kink are intricate and fascinating aspects of human sexuality. Understanding the differences and respecting the principles of consent and communication can lead to enriching and exciting sexual experiences.
As we explore these realms, it's essential to have access to the right resources and products. Sensory London, a premium brand specializing in restoring antiques and crafting handcrafted BDSM furniture, caters to the ultra-wealthy clientele seeking unique and high-quality products. Their masterpieces not only embody the essence of luxury but also offer an unparalleled experience for those delving into the world of BDSM and kink. Discover more about Sensory London and how they can enhance your journey into these mesmerizing sexual landscapes.
---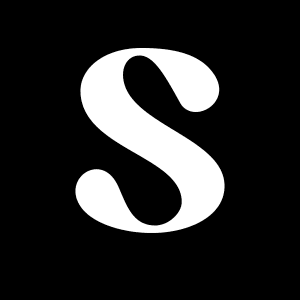 Sensory London stands as a bastion of creativity and sustainability in an age overrun with ephemeral and impersonal products. Our ethos is rooted in the belief that true craftsmanship involves not just creation, but transformation. We take pride in our unique approach to BDSM furniture, elevating it to a form of artistry that intertwines the past with the present. Each antique we choose holds a history, a narrative woven into its very fabric. We honor these stories, imbuing them with a renewed purpose and vigor, transforming them into masterpieces that cater to the discerning tastes of those who seek more than just utility in their furniture.
Our creations are not just items; they are experiences. They invite users to embark on a journey that transcends the physical, exploring boundaries, building trust, and awakening senses. In a world that often forgets the value of touch, connection, and history, Sensory London stands as a reminder of the depth and richness that these elements can bring to our lives. Each piece we craft is a testament to our commitment to excellence, sustainability, and the unparalleled thrill of discovery. Join us in our quest to not just fill spaces, but to fill lives with meaning, one exceptional, handcrafted piece at a time.
Author posts