For adventurous couples ready to step things up a gear, pegging is a great way to redefine the roles in your sexual partnership and try something new. But, if you're not sure whether pegging is right for you, we're here to help.
In this guide, you'll find answers to some of the most common questions we're asked, along with tips and advice on making your first time (and every time after) a success. Buckle up buttercup, and welcome to the wonderful world of pegging.
Why Try Pegging?
There are so many great reasons for giving pegging a try; not least of all is that it's incredibly erotic and pleasurable for both parties. While pegging isn't always presented in the best light in films and television, it's a great option to have in your sexual arsenal for when other types of play just aren't cutting it.
Pegging is also a fantastic way to reverse the power balance, turning the traditional male and female roles on their heads. Perhaps unsurprisingly, it's often men who have an influential role in the workplace or live in a very "masculine" way that is drawn toward pegging. It gives them a rare opportunity to relinquish control.
Whether you're a lesbian couple looking to spice things up, a heterosexual couple ready to smash gender roles, or just someone who wants to try a penis on for size, strap yourself in, you're in for a wild ride.
Does Liking Pegging Mean You're Gay?
This is an incredibly common question that we're asked, particularly by men who are still deciding whether to give pegging a try. For many men, the idea of any sort of anal play is associated with gay sex, which can be unsettling when they feel this threatens their masculinity.
This article is neither the time nor the place to get into the concepts of homophobia and fragile masculinity, but they're certainly relevant when it comes to fears around pegging. Instead, we'll tell you what we tell anyone else who asks this question, "A man enjoying pegging is no more likely to be gay than a woman who enjoys cunnilingus".
When done right, pegging is pleasurable for both parties. The act itself can be just as fun to a happily married heterosexual couple as it can to anyone else.
Buying Your Pegging Essentials
If you don't know where to begin when it comes to pegging, you're not alone. Not only is this a whole new category of sex you may well have zero experience of, but it also requires a lot of gear! This can make it intimidating and challenging to know how to get started.
Thankfully, plenty of sex toy companies understand this problem and have created beginner pegging kits that include everything you need to get started. A kit like this is an accessible introduction to pegging and is highly recommended if the idea of buying various bits and pieces is stressing you out. Not only that, but it also allows you to discover firsthand what works for you and what doesn't; this helps you better understand your preferences and know what you're looking for in terms of strap-on harnesses and dildos.
A beginner's pegging kit can help you answer some questions like:
Where do you want your strap-on harness to sit on your hips?
What dildo size is most comfortable for you both?
Do you need specific dildo sizes and lengths for specific positions?
How do you prefer to wash your strap-on harness?
Although a beginners kit is usually quite basic, it's still very functional, and you will generally find you can continue using the included dildos after you upgrade parts of the kit.
Once you know what works for you and what doesn't, you can branch out and purchase separate harnesses and dildos that work better for both of your bodies, customising your kit to fit your needs.
Getting To Grips With Your Harness
You've bought the kit, the mood is set, you're ready to get down to business. Except you're tangled in a mess of straps and buckles. Sound familiar?
Many of our couples report that they struggle with the logistics of putting on a harness the first time, so don't be embarrassed to admit you're among them. We recommend experimenting with your harness long before your first time taking it for a test run. Start by practising in private, without your partner.
Loosen off the straps before stepping into it, then adjust each of the straps until they're the perfect fit for your body. Make sure not to miss any, including the smaller ones and the straps which sit below your bum. Once everything has been adjusted to your liking, undo one of the main straps (the hip one tends to work well for this), and step out of the harness. Now that everything is in place, you'll be ready to just slide in the dildo, step into the harness and fasten up that one loose buckle. Voila!
If you're still struggling with the various buckles and fasteners, you may want to consider an easier system. For example, while leather looks incredibly sexy, it doesn't offer much stretch so relies entirely on the buckles in order to get the right fit. This makes it more complicated to put on than stretchier alternatives. One of the easiest systems is a panty-style harness that simply pulls up like a regular pair of underwear. Although more stretch = less rigidity, and means your dildo will bounce around a little more, this may be a trade-off you're willing to make if you've been really struggling to get to grips with a traditional harness.
Is Pegging Going To Be Messy?
If you're squeamish or just not quite at that level of comfort with your partner yet, the idea of pegging might well have you anxious. While we think it's well worth the risk of mess, there are no two ways around it, you're playing with a part of the body that is more often an exit than an entrance. Sometimes, shit happens. That being said, it's absolutely no different to having sex during your period or regular anal sex – our bodies aren't squeaky clean and lemon-fresh.
Aside from accepting that there may be accidents on occasion (and yes, the likelihood is that it's going to happen at some point if peg regularly), there are a few things that can help.
First, make sure the "bottom" partner is eating a healthy, well-balanced diet and having solid bowel movements. If they've recently had a stomach bug or eaten a huge curry the night before, it's probably not the right time to play around with pegging! For best results, encourage your partner to eat a full, fibre-rich diet and play if they've had a solid bowel movement within the last 4-6 hours.
Second, administering an enema can be a great option if you're conscious of wanting things to be as clean as possible before you play. After an enema or two, anything hanging around inside is washed away, so you're much less likely to nudge anything out of place during a session. You can read more about enemas here.
And third, if you really want to keep the mess to a minimum, there are plenty of ways to protect yourself and your furniture using barrier methods. Puppy pads or towels can protect your bedding and provide a convenient place to put any "dirty" objects, while gloves can keep your hands clean while playing, so you can cuddle afterwards without having to rush off to clean up. And, while dildos are easy enough to clean after a session, if you're feeling squeamish the first few times you can simply use a condom, throwing it straight into the bin after you've finished playing.
What Are The Best Pegging Positions?
Finding the right positions that are pleasurable for both of you can be tricky when you're new to pegging. After all, you're basically trying to stimulate nerve endings in both yourself and your partner with an inanimate object, that's no small feat! Not to mention, many strap-on wearers have no experience in being the penetrator – that's enough to give anyone performance anxiety!
We recommend that you start by blindfolding your partner. The difference it makes knowing that you're not being watched while you try to figure it all out is huge. Once you know you don't have eyes on you, you'll be more at ease finding your groove.
Next, experiment with a few different positions. Many sex positions cater to the penetrator being the taller partner, so throw out the standard positions and try something new. There's no right or wrong here, you're just looking for a position that allows you to control the depth of penetration while preferably also allowing you to grind for clitoral stimulation at the same time. If you're struggling to find a position that works for both parties, consider using a different length of dildo which might give you that extra room for manoeuvre that you're looking for.
Above all, it's important to know that you probably won't find the right position straight away. Finding good, comfortable sex positions is a matter of experimentation and time – you just have to give it a try!
How To Feel Sexy While Pegging
Many women report that they struggle to feel sexy while pegging their partner, after all, it's flipping the idea of stereotypically "feminine" behaviour on its head. If this is something you're struggling with, we'd challenge you to redefine what you consider sexy. You're powerful, in control, with the ability to pleasure your partner in a way they're unlikely to be able to achieve on their own – there's nothing sexier!
Of course, we understand that all this is easier said than done. It can be hard to combine your current definition of what it means to be attractive with the idea of a strap-on harness and dildo. But, while you might not feel sexy in the moment, your partner may beg to differ. Find out what they think about your new look, it may be the confidence boost you've been looking for.
Another way to feel sexy in your harness is to wear some of your lingerie underneath. This can give you a more traditionally feminine look which might help you to like what you see in the mirror.
And, if all else fails, consider buying a new harness. While it can be a pain to replace a new purchase, it's important to feel confident and attractive. If your current harness squeezes you in all the wrong places, rubs uncomfortably or just doesn't do it for you aesthetically, you might want to consider replacing it with something better suited to your needs. Pay attention to the manufacturers maximum and minimum size guidelines, and consider where each harness sits on the body. While some sit high on the hips, others sit low on the pubic area, so find one that compliments your shape and makes you feel like a goddess.
Does Pegging Hurt?
This is a big question for many couples, and it's an understandable concern. For many men, the idea of being on the receiving end, as opposed to penetrating, is completely foreign and makes them nervous about the potential for pain. The good news is that when done right, pegging not only doesn't hurt, but it feels amazing. If your partner is experiencing any type of pain when pegging, here are a few things to look out for.
Relax Those Muscles
Like any other muscle in the body, the sphincter tends to tighten up when a person is nervous. The tighter this muscle is, the more it can make penetration difficult. The solution here is to ensure that he's relaxed by engaging in lots of foreplay beforehand. You may want to start with a finger, showing him how pleasurable it can be and helping him to relax into the process.
Start Small
One of the big benefits of using a strap-on is that you can tailor the size of the dildo to suit your needs. You can adapt and change your "dick" every time you play, making sure that you're both getting what you want from the experience. With that being said, one of the main reasons your partner may feel pain is due to dildo size, so start small and work your way up over time. You can have just as much fun with a finger-sized dildo as something larger, so ditch the expectations and find one that feels right.
Lube, Lube, Lube
A good anal lubricant is an absolute must before you start playing, but don't forget to reapply when needed either! Water-based lube tends to dry over time, especially during longer sessions, so take the time to pull out occasionally and lather it back up. This is where it can be a good idea to have gloves on-hand, as you can pop one on to lube up your dildo, then slide back in and take off the glove. No mess, no fuss, no downtime.
Where's The Fun For Me?
Why should he have all the fun?! Many of our vulva-owning clientele report that they enjoy the experience of pegging, but aren't getting the type of stimulation that they need in order to orgasm.
Pegging doesn't always provide the most forthcoming setup for an orgasm, but that's not to say it's not possible. You can help by having plenty of foreplay beforehand so that your body is ready to go, but the most common barriers between you and a mind-blowing orgasm are the harness, the position, or the dildo.
Our bodies vary in shape and size, so some people will find that when buckled in place, their harness has the dildo sitting somewhere away from the clitoris. If this is the case, you'll be missing out on the pleasure of having the base of the dildo rubbing against your clit as you thrust. You can fix this by adjusting your harness or replacing it completely with one that better positions the dildo where it needs to be. Also, keep in mind that the dildo you're using might have a base that's too large or poorly shaped to get the stimulation your clitoris needs.
Or, perhaps everything is where it should be, but you're just not hitting the spot? Some positions lend themselves better to pushing into the dildo, so experiment until you find a position that allows you to get your grind on while still giving your partner pleasure.
Not everyone gets off by grinding alone. If that's you, try a position that allows you to reach between your bodies and pleasure yourself as you thrust, or if you're more of a vibration sort of gal, up the pleasure potential with a strap-on harness that has a built-in pocket for a bullet vibrator.
Finally, there will always be some people who simply don't get off while pegging. We all know that you can enjoy the experience, even if there's no climax, but that's not to say you can't have your fun! Why not make your partner earn his pegging by getting you off beforehand. Fairs fair, after all.
---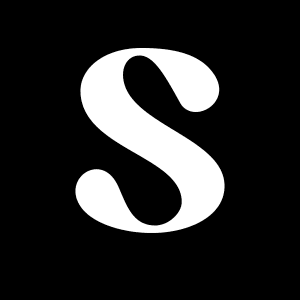 Sensory London stands as a bastion of creativity and sustainability in an age overrun with ephemeral and impersonal products. Our ethos is rooted in the belief that true craftsmanship involves not just creation, but transformation. We take pride in our unique approach to BDSM furniture, elevating it to a form of artistry that intertwines the past with the present. Each antique we choose holds a history, a narrative woven into its very fabric. We honor these stories, imbuing them with a renewed purpose and vigor, transforming them into masterpieces that cater to the discerning tastes of those who seek more than just utility in their furniture.
Our creations are not just items; they are experiences. They invite users to embark on a journey that transcends the physical, exploring boundaries, building trust, and awakening senses. In a world that often forgets the value of touch, connection, and history, Sensory London stands as a reminder of the depth and richness that these elements can bring to our lives. Each piece we craft is a testament to our commitment to excellence, sustainability, and the unparalleled thrill of discovery. Join us in our quest to not just fill spaces, but to fill lives with meaning, one exceptional, handcrafted piece at a time.
Author posts